H arp 2 Harp brings together the talents of well-known Canadian harpists Sandra Fann and Sharlene Wallace. Together they present a delightfully eclectic program ranging from Bach, Debussy and Gershwin to Celtic airs and original compositions.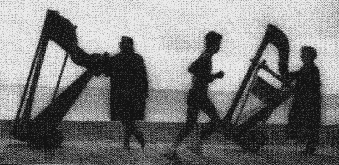 "Harp 2 Harp...2 Heaven!" Roger Babcock, Free Times Cafe
Sandra Fann has appeared in concert both as a soloist and chamber musician. She studied at the University of Illinois, the Cleveland Institute and York University, and has performed with orchestras including the National Ballet and the Kingston Symphony. Sandra has made numerous television and film appearances and can be heard on her recent recording, Sandra Fann Stardust.
Sharlene Wallace is an award-winning harpist with diverse musical pursuits, exploring classical, Celtic, Japanese and South American genres. She performs regularly as a soloist, chamber and orchestral musician and with her ensembles Sacred Fish and Fiori. Sharlene recently released her second independent album, Journey of Shadows.
HARP 2 HARP PERFORMANCES: Chamber Music Etobicoke, October 1993; City TV Breakfast Television, October 1993; Gala opening, The Recital Hall, North York Centre For The Performing Arts, November 1993; Christmas Celebration Concert, Toronto, December 1993; Strathroy Music Council, April 1994; St. Paul's Performing Arts Society, Bowmanville Ont, December 1994; Canadian Harp Society, Celtic Concert, March 1995; Haliburton Highlands Concert Assoc., March 1996; Youth and Music Cushion Concert, Harbourfront, March 1996; Mt. Forest and District Arts Council Spring Celebration, March 1996; Muskoka Concert Association, November 1998; Christmas Celebration Concert, Toronto, December 1999
For booking information please call Sandra at (416) 466-4532 or email sandra(at)sandrafann.com
Toronto, Ontario Canada